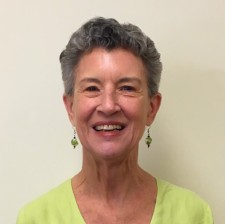 Dear Friends and Supporters,
It is a privilege to serve as Interim CEO of YWCA Hartford Region following Deb Ullman's retirement, June 30.  The mission of YWCA resonates for me.  Having served in interim leadership roles at other Hartford nonprofits focused on social justice, I have a deep respect for organizations that are committed to eliminating racism and helping create fair and just communities where individuals and families can live safely and thrive.  Of course, the empowerment of women is near and dear to my heart. 
YWCA Hartford Region is a vital and vibrant organization thanks to an active board and dedicated staff, all with the knowledge and skills to maintain the momentum built during Deb's tenure. During my short time here, I've had the pleasure of:
Visiting several of YWCA Early Learning Centers and enjoyed the children's smiling faces and infectious laughter; 
Seeing the comfortable accommodations in Soromundi Commons that provide a safe haven for so many;
Engaging in Community Matters events and working with the Program and Advocacy Committee to bring attention to the racial disparities in suspensions of girls of color;  
Observing what a difference the YWLC Summer Institute makes in the lives of young women preparing to move on from high school in the next few years;

Signing many letters thanking generous donors for their support of the mission of YWCA.
I am eager to learn even more about the range of programs offered by YWCA Hartford Region and be ready to help with the transition to Deb's replacement when that time comes.   
Linn McGlade
Interim Chief Executive Officer