Our programs put our mission of eliminating racism and empowering women into action every day. We are committed to creating opportunities one woman at a time.

We offer programs that address the needs of community members at every stage of life. We help transform lives for thousands of individuals each year.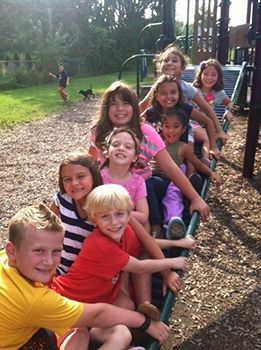 Early Learning Centers offer quality childcare to infants, toddlers and preschoolers for families with low- to moderate-incomes. YWCA's Early Learning Centers help close the achievement gap by preparing preschoolers for kindergarten.
YW Kidslink is a before- and after-school program for children in kindergarten through fifth grade; providing an environment rich with stimulating activities to tap into children's creativity and foster healthy physical, social, mental and emotional development.
Soromundi Commons provides emergency shelter and supportive housing to homeless individuals. Residents have access to case management and other services that help them on their path to independence, including counseling, appropriate healthcare and daily living and money management skills. Soromundi Commons is managed in collaboration with Chrysalis Center, Inc. and Konover Residential Corporation.
The Money Conference for Women is a free conference that empowers roughly 300 women annually to take charge of their finances.
Stand Against Racism gives thousands in our community an opportunity to eliminate racism.
Volunteer Income Tax Assistance (VITA) program empowers low-income individuals to receive the highest tax return for which they are eligible. VITA provides low income filers access to free income tax preparation by trained volunteers and electronic filing.
YW Career Women supports women with children to balance education, home and career while completing a college degree that will lead to a job with financial security for their family.
The Young Women's Leadership Corps (YWLC) focuses on building personal leadership, financial capability, and college and career readiness in young women in middle school and high school.