2018 Keynote Speaker
Back by Popular Demand: Michelle Singletary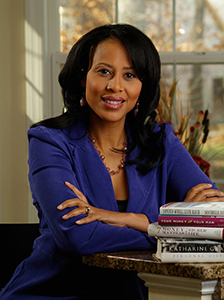 Michelle Singletary is a nationally syndicated personal finance columnist for The Washington Post. Her column, "The Color of Money" is an award-winning column, which is now carried in about 100 newspapers across the country.
She is the author of three books, "The 21 Day Financial Fast: Your Path to Financial Peace and Free" "Spend Well, Live Rich: How to Live Well With the Money You Have" (Random House) and "Your Money and Your Man: How You and Prince Charming Can Spend Well and Live Rich" (Random House).
In January 2012, Singletary was part of the cast for "The Revolution," a daytime program on ABC. She was the show's financial expert and did regular money segments. For two years Singletary was host of her own national television program "Singletary Says" on TV One, owned by Radio One and Comcast. 
In 2011, "Spend Well, Live Rich with Michelle Singletary," premiered on the PBS station WNED-TV Buffalo/Toronto.
For several years, Singletary was a regular personal finance contributor for National Public Radio's afternoon program "Day To Day." She is also a frequent contributor to various NPR programs including American Public Media's "Marketplace Money." She has appeared on all three major networks, NBC, ABC and CBS. She has prepared personal finance segments for local and national news programs, and for a number of cable and nationally syndicated programs, including "Oprah," NBC's "Today Show," "The Early Show on CBS," CNN, MSNBC, "The View, and "Tavis Smiley" on PBS. She has also appeared on "Meet The Press."
As part of her commitment to community service, Singletary volunteers as the director of "Prosperity Partners Ministry," a financial program she founded at her church, First Baptist Church of Glenarden (FBCG), in which women and men, who handle their money well, volunteer to mentor others who are having financial challenges. As part this ministry, she also provides financial literacy education to prison inmates. At FBCG's The Institutes Singletary and her husband, Kevin, teach a class called "Mastering Money In your Marriage." In 2010, Singletary was named Ministry Leader of the Year at First Baptist Church of Glenarden, one of the largest churches in Prince George's County, for her direction of Prosperity Partners and her prison volunteer work. 
Singletary has written for the flagship "O, The Oprah Magazine." For a time, she was the personal finance columnist for "O at Home" magazine. The quarterly magazine was a spin off of the monthly "O, The Oprah Magazine."
Singletary is currently the host of a popular weekly live online chat on the Post's Web site, washingtonpost.com. She also has a widely read weekly online newsletter distributed by The Washington Post. In her column, chats, newsletter, television show and books Singletary delivers advice on personal finance issues that range from lending your honey money (don't do it), to raising money smart kids to the importance of saving and investing.
Just a year after starting her column, The Washington Post nominated it for a Pulitzer Prize. Her column won a prestigious award from the Society of American Business Editors and Writers. Singletary is the recipient of numerous national awards. In 2015, she was the recipient of Generations United Media Award. Consumer Action awarded her its 2014 Consumer Excellence Award in the media/press category. In 2013, The National Foundation for Credit Counseling honored her with the organization's Making the Difference Award for her significant contributions toward advancing financial education in America. In 2005 she won the Consumer Federation of America Betty Furness Consumer Media Service Award. She's also was selected to receive the Distinguished Alumni Award from The Johns Hopkins University
She is a graduate of the University of Maryland at College Park, and Johns Hopkins University, where she earned a master's degree in business and management. Singletary and her husband reside in Maryland with their three children.
Honorary Chair: Connecticut State Treasurer Denise L. Nappier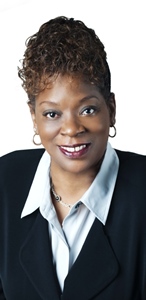 Denise Lynn Nappier is the first African-American woman elected to serve as a State Treasurer in the United States and the first African-American woman elected to a statewide office in Connecticut. Elected in 1998 and re-elected in 2002, 2006, 2010 and 2014, Treasurer Nappier is also the only woman to be elected Treasurer in Connecticut history.
As Connecticut's chief elected financial officer, Nappier oversees $63 billion in state funds, including the $34 billion Connecticut Retirement Plans and Trust Funds. Her high standards and financial expertise have brought integrity back to the Treasurer's office and professionalism to the management of state resources. The Treasury's Short-Term Investment Fund has been rated as one of the nation's best government investment pools, and the Fund's superior performance has earned the state and local governments and their taxpayers an additional $208 million during the Nappier Administration.
Treasurer Nappier's innovative and resourceful leadership has saved Connecticut citizens and businesses hundreds of millions of dollars, and the asset recovery and loss prevention program she established, the first of its kind in Treasury history, has recovered more than $1 billion. The Nappier Administration has an unsurpassed commitment to invest in Connecticut's citizens and businesses, and an exceptional track-record of doing business with Connecticut-based firms, women- and minority-owned firms, and the next generation of entrepreneurs and professionals in the financial services industry.
In 2006, Treasurer Nappier initiated and successfully led efforts to establish a new tax deduction for Connecticut families who contribute to CHET college savings accounts in order to encourage Connecticut residents to save for higher education. Under her administration, the CHET program, which has grown from $18.5 million in assets in 1999 to more than $3 billion today, has become one of the nation's most accessible and affordable college savings programs.
Treasurer Nappier was the architect of the coalition of housing, business, community and municipal leaders who worked with legislators in 2005 to establish a $100 million Housing Trust Fund for Growth and Opportunity, aimed at increasing affordable housing for working families in Connecticut. She was also the original proponent who worked with legislators to enact Connecticut's landmark Gift Card Law, which helps consumers by prohibiting expiration dates and non-use service fees on gift cards sold in Connecticut.
Throughout her administration, Treasurer Nappier has served as a catalyst and effective advocate for financial literacy for people across the state, working with the private sector and community- and faith-based organizations to expand financial education programs. She also led efforts to create Connecticut's Individual Development Account program, a matched savings program designed to help working families build a better future by attaining financial goals such as a first-time home purchase.
The Nappier Administration has shattered numerous all-time records in returning roughly $653 million to rightful owners in unclaimed assets. Under her leadership, the state's Second Injury Fund, which administers injured workers' claims, has not raised assessments on Connecticut businesses for nineteen consecutive years, saving approximately $1.3 billion for Connecticut businesses, which includes $103 million in projected savings during Fiscal Year 2018. In addition, Treasurer Nappier's ingenuity and leadership in the management of the state's debt program has saved Connecticut taxpayers more than $1.2 billion.
Treasurer Nappier is one of the nation's leading institutional investors working for corporate reform on issues including executive compensation, separating the roles of CEO and Board Chair, independence and diversity of board members, disclosure of financial risks of climate change, and urging companies to refrain from engaging in international business practices that condone human rights violations. She proposed and co-chaired the Institutional Investor Summit on Climate Risk, held at the United Nations in 2003 and biennially thereafter.
Widely respected by her peers, Treasurer Nappier served five terms as Treasurer of the National Association of State Treasurers and is a board member of the National Association of Corporate Directors, Connecticut Chapter, the first public fund investor to serve in that capacity; and the International Foundation for Electoral Systems.
The Hartford native previously served as Hartford City Treasurer for nearly ten years, and as Executive Director of Hartford's Riverfront Recapture. She holds a B.A. from Virginia State University and a master's degree from the University of Cincinnati. She holds honorary degrees from Teikyo Post University, Trinity College, Briarwood College, University of Hartford and Saint Joseph College.
Treasurer Nappier was twice named as one of the nation's 100 Most Influential People in Finance by Treasury & Risk Management magazine and one of the 50 Most Powerful Black Women in Business by Black Enterprise. In 2015, Treasurer Nappier received the Lifetime Achievement Award from the Women in Public Finance. In 2011, she received the first "Freda Johnson Award" from The Bond Buyer for being a woman trailblazer in public finance. In October of 2011, she was inducted into the Connecticut Women's Hall of Fame. Treasurer Nappier has also received the Corporate Responsibility Leadership Award from Citizens for Economic Opportunity (CEO), the National Association of Investment Companies' Pacesetter Award and the Good Housekeeping magazine Award for Women in Government, in recognition of her advocacy of responsible corporate behavior and high ethical standards. In 2008, Treasurer Nappier received the prestigious "Legend Award" from Plan Sponsor magazine. She is the 2004 Woman of Merit honoree and the 1999 recipient of the Dollars and Sense Badge from the Connecticut Valley Girl Scout Council.