YWCA & City of Hartford Remote Learning Program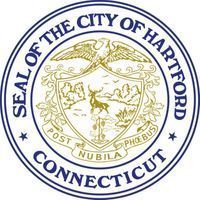 Welcome!
We are glad you are considering our Remote Learning program for your child.  We take pride in providing a high quality setting that encourages respect for each individual and provides opportunities to play and work in a social setting that develops community responsibility. 
This program will meet in our facility at 135 Broad Street, where we will provide a workspace for each child.  We will use our gym and the fenced "backyard" area for exercise and fun.
Please fill out all of the forms completely.  In the section for emergency contacts, please give us at least two other people who can take responsibility for your child if we are not able to reach you.  We will, of course, always try to reach you first and if we don't reach you in person we will leave messages for you.  Many parents tell us that they always have their cell phone and that we will always be able to reach them, so they don't want to list any emergency contacts.  Sadly we have found that cell phones are not 100% reliable and we have, in the past, had trouble reaching some parents.  For this reason we must insist that you provide two emergency contacts. 
If you have any questions please contact Dana Sears at danas@ywcahartford.org
This program is funded in part with Community Development Block Grant funds allocated to YWCA Hartford Region by the City of Hartford and supported by the Hartford Foundation for Public Giving.