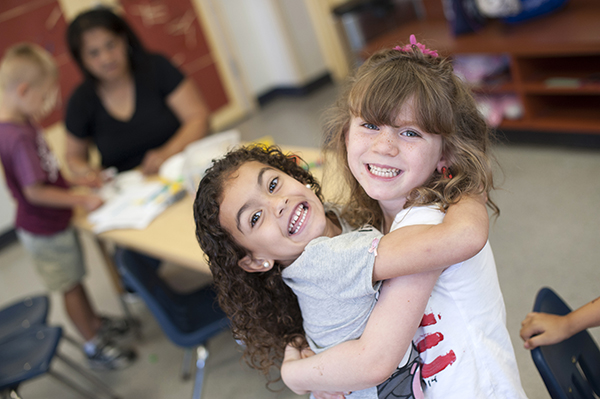 YWCA Early Learning Centers offer high quality learning experiences for children ages six weeks through kindergarten.  We are opened year round and our hours of operation are Monday through Friday, 7AM to 5:30 PM. 
Currently, our East Hartford, Hartford, West Hartford, and Manchester centers are all accredited by the National Association for the Education of Young Children (NAEYC), with our South Windsor pursuing accreditation.  NAEYC serves as the nation's indicator of high quality childcare, ensuring that the highest quality standards are met in areas such as health/safety, teacher qualifications, curriculum, assessment and relationships.
The foundation of the programs educational strategy is based on Teaching Strategy's philosophy and intentional teaching cycle.  Teaching Strategy's theory is founded on the belief that each child develops as an individual.  Our teachers use their observations of each child to assess and track their growth and development, as well as, create individual learning plans for each child.  Each day there are activities planned to assist children in mastering specific skills in areas such as cognitive (math, science, problem solving), language/literacy, social/emotional, and physical development. 
The activities planned are a reflection of the topics of interests of the children and their families.  Each activity provides the opportunity for engaging, hands on, interactive, culturally guided and intentional learning experiences. 
Families are offered three Family/Teacher conferences annually and are seen as active members of their child's educational and development team.  Additionally, parents are able to communicate with their child's educators daily through HiMama, an interactive parent APP that can be downloaded directly to their mobile device. 
Our educators meet the high standards of professional requirements set by NAEYC.  In addition to possessing the educational requirements set by the state and NAEYC, they also receive over forty-five hours of additional training annually.
All of our Early Learning Centers are open from 7 AM to 5:30 PM, Monday through Friday.
All YWCA Child Care programs are licensed by the Office of Early Childhood, State of Connecticut.