Overview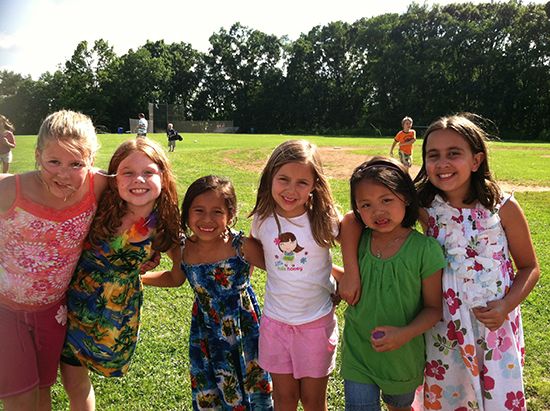 One of the greatest challenges that families face is finding affordable, safe, high quality early childhood programs for their children.  There are often many things to consider when looking for childcare, such as; affordability, hours of operation, flexibility, and the quality of the educational programming.
YWCA Hartford Region Early Learning Centers provide families with programs that are affordable, offer flexibility in scheduling, and provide high quality early childhood educational experiences.  Each of our Early Learning Centers is accredited by the National Association for the Education of Young Children (NAEYC).  NAEYC sets the national standard for Early Childhood programs and accredits programs who meet their high standards in ten different areas of early childhood.
Our Early Learning Programs practice Teaching Strategies theories and utilize their unique online assessment systems to create intentional cycles of learning that are geared to the growth and development of each individual child.   Children in our centers experience daily learning activities that are geared specifically to their individual growth and development in a variety of areas such as; cognitive (math, science, technology, problem solving), social/emotional, language/literacy , and physical development. 
Families are offered three Family/Teacher conferences annually and are seen as active members of their child's educational and development team.  Additionally, parents are able to communicate with their child's educators daily through HiMama, an interactive parent APP that can be downloaded directly to their mobile device. 
Our educators meet the high standards of professional requirements set by NAEYC.  In addition to possessing the educational requirements set by the state and NAEYC, they also receive over forty-five hours of additional training annually.
All of our Early Learning Centers are open from 7 AM to 5:30 PM, Monday through Friday.
YWCA Kidslink provides before and after school care programs for elementary school children in schools located in Bolton, Rocky Hill and West Hartford.  These programs open at 7AM and close at 6 PM.
All YWCA Child Care programs are licensed by the Office of Early Childhood, State of Connecticut.