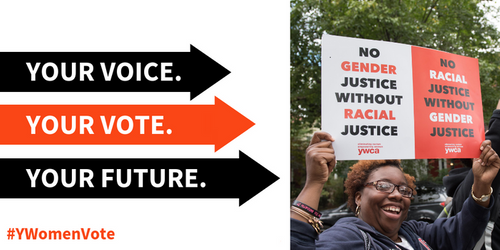 YWCA Hartford Region - 2020 Election Statement
Thank you for doing your part and voting, every vote counted!   YWCA Hartford Region congratulates U.S. Senator Kamala Harris as the first Black and South Asian American woman to be elected Vice President of The United States of America!
We look forward to continuing to work in partnership with elected officials, community members and nonprofit organizations; all of whom are equally committed to ensuring racial and social justice, and gender equity prevail.
For more than 150 years, YWCA Hartford Region has been at the forefront of the most pressing social movements — from voting rights to civil rights, affordable housing to pay equity, and from gender based violence prevention to health care reform and access to child care. And particularly in this election year, civic engagement.  These are the social tenets upon which YWCA was founded.
It is critical our voices are heard on November 3.  Regardless of the outcome, YWCA Hartford Region stands firm in our resolve to create a community with unlimited opportunities to un-limit opportunity.