Stand Against Racism:YWomen Vote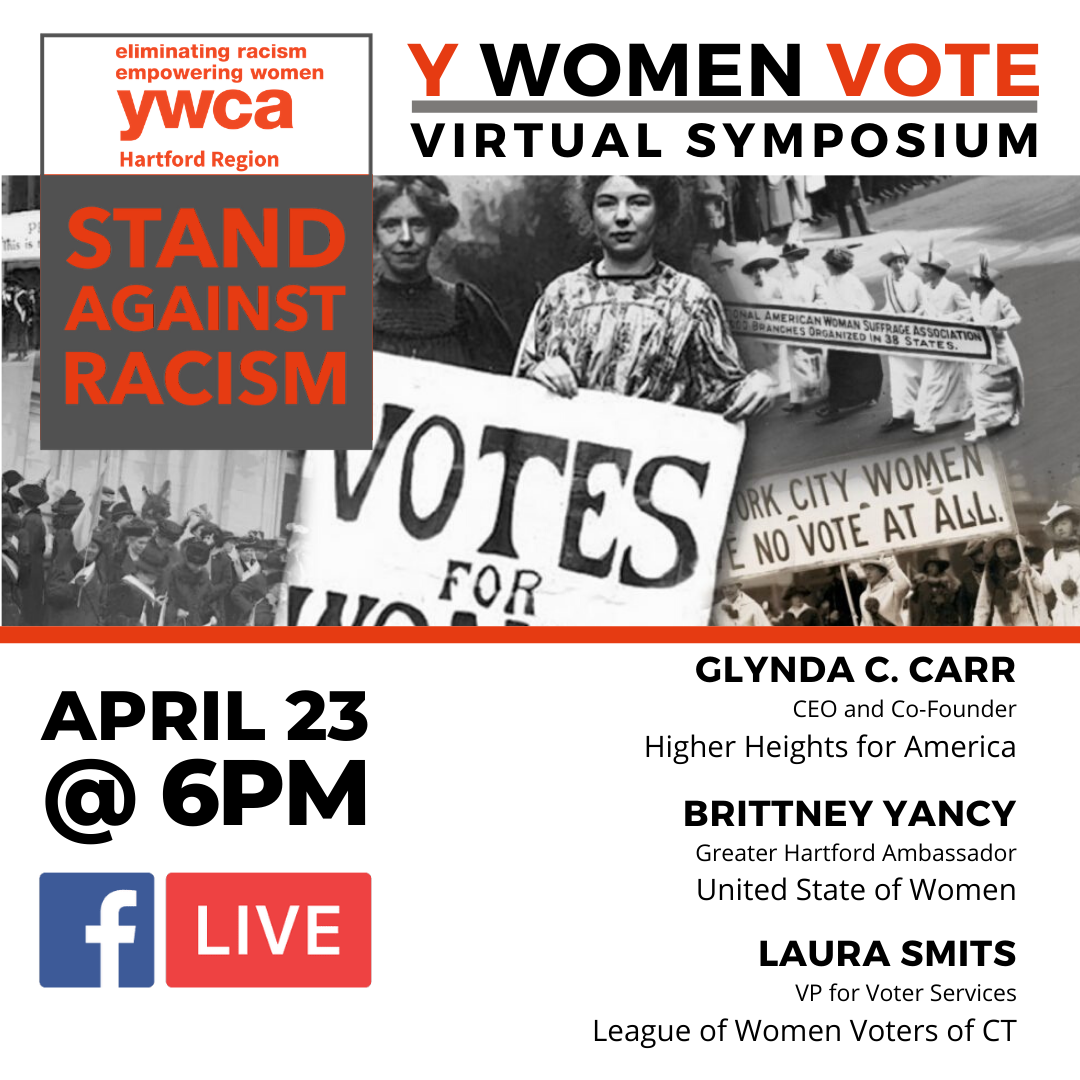 YWCA Hartford Region invites you to stand with us during our annual Stand Against Racism. Join us for a Facebook Live event, Thursday, April 23rd at 6:00PM for a virtual symposium that will be both inspirational and informative.
Tune in and discover #YWomenVote and the importance of civic engagement in racial justice this election year.