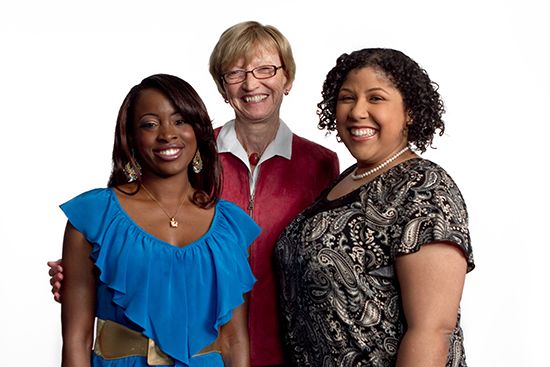 YWCA HARTFORD REGION is for every woman - Be a part of something larger than yourself. Become a member!
Members of YWCA Hartford Region are:
Women of vision who share common values of equality and justice;
A strong and unified voice who support women's rights, oppose racism and create public awareness of social and legislative issues affecting women and their families.
YWCA Hartford Region:
Works to influence public policy on behalf of women and people of color;
Speaks out on behalf of women and girls and what they face today: pay inequities, violence against women, the lack of affordable childcare, the urgent need for job training, the shortage of safe, affordable housing and so much more;
The benefits of a YWCA Hartford Region membership include:
Be a part of our social change movement and our mission nationally and internationally;
Add your voice to our strong advocacy network for women;
Receive our informative YW Matters newsletter;
Receive briefs on vital women's issues;
Make our programs and services possible with your support.
Join the movement! Raise your hand today to become a member and make a lasting impact on the lives of women and girls in our community. When you join, your $35* annual membership dues support YWCA's efforts to advocate on behalf of women and their families in our community.
Participation in some programs requires YWCA membership (by the participant or the parent), which must be current for the length of program involvement. 
Women age 12+ are members; Men age 12+ are associates. 
*$35 annual dues are nonrefundable. 
JOIN YWCA HARTFORD REGION TODAY - Become a part of something larger than yourself
Become a member