In the Virtual Company of Women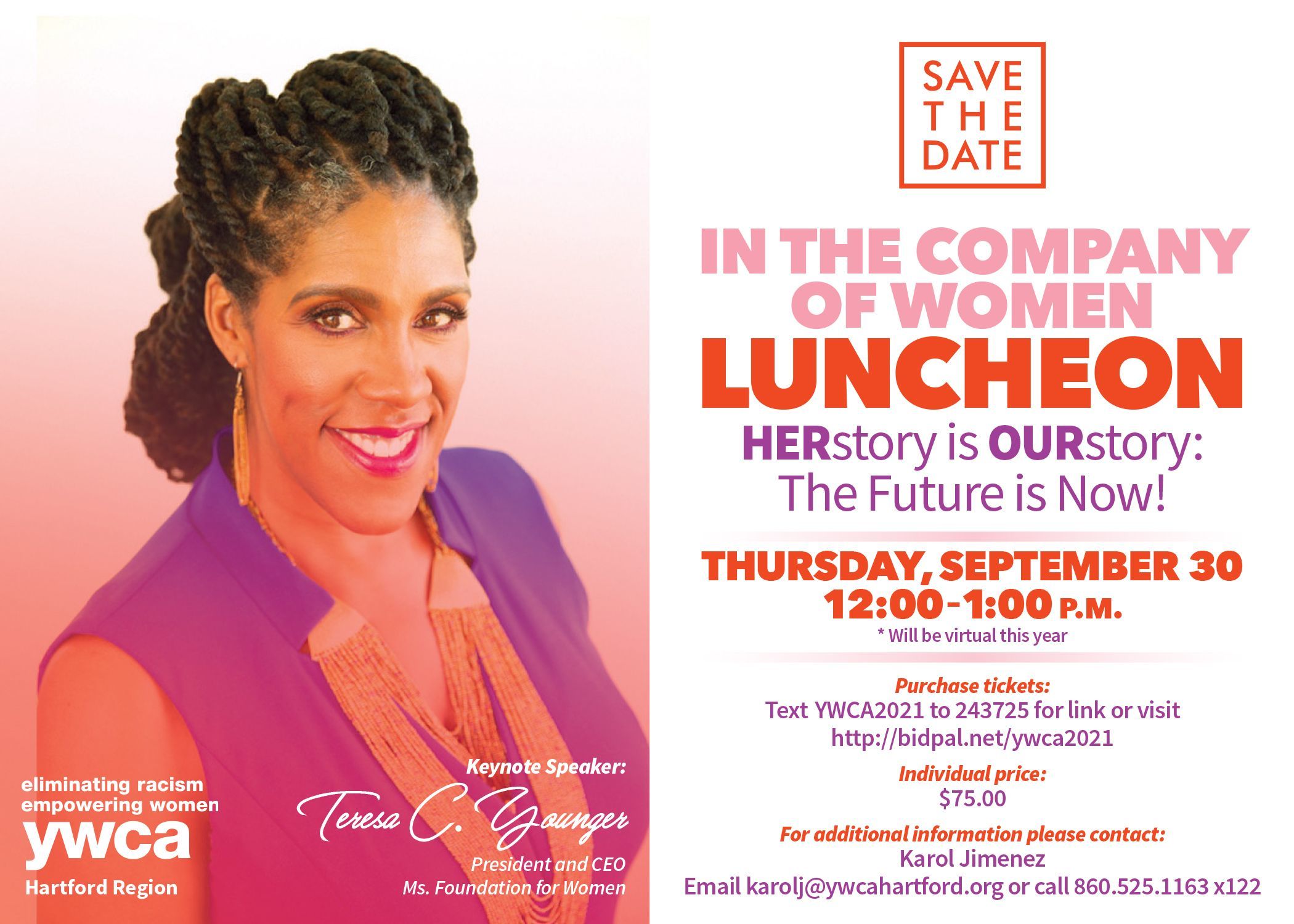 As we begin planning for 2021, we wanted to let you know we are planning to hold a virtual event in September.  Please join us as we celebrate our next In the Company of Women event.
This year, we need your support more than ever. Your funding helps young women prepare for college and careers, ensures kindergarten readiness, provides safe housing for those in need, provides financial education and so much more. 
We hope you will say "YES" join us as a sponsor this year! More than 90% of your sponsorship directly supports YWCA Hartford Region programs and services.
We will share additional details about this exciting event as plans for the September event are finalized.
Your support would provide, women, girls and families in Greater Hartford access to programs and services that make a positive impact on their daily lives and future.
Your support would help, women and girls in our community learn to raise their voice and harness their talent to advocate for racial, social, and gender equity.  

 Your support helps amplify our collective voice to address inequities and strengthen the Greater Hartford community.
 
YOU make it possible to bring about change in Hartford, our state, and the world! 
For questions, or more information about sponsorship opportunities for 2021, contact Karol Jimenez, Manager of Events & Fundraising at (860) 525-1163 ext. 122, or e-mail karolj@ywcahartford.org.
Join us TODAY!
_______________________________________________________________________________
_______________________________________________________________________________