with Cokie Roberts
22nd Annual In the Company of Women luncheon
Thursday, April 6, 2017
Connecticut Convention Center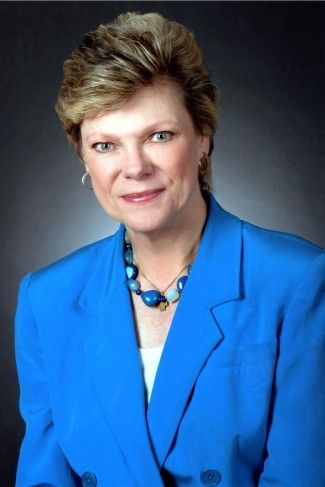 About the In the Company of Women luncheon: A woman's biggest inspiration often comes from the other women in her life -- her mother, sisters, friends and co-workers. Each spring, YWCA Hartford Region hosts the annual In the Company of Women luncheon. This event brings together nearly 1,400 diverse and successful women from the greater Hartford area for the largest networking luncheon in the state to be inspired and to inspire one another. Approaching its third decade, the In the Company of Women luncheon is YWCA's most important annual fundraising event, with proceeds helping to fund YWCA's many programs and services that benefit the lives of women and children in the Hartford region. Attendees meet other important women from the community who make a difference, while gaining insight and inspiration from a keynote speaker who has achieved great success, serves as a role model for women, and -- most importantly -- is helping to fulfill the association's mission of empowering women and eliminating racism.
Angelique Kidjo, Viola Davis, Camryn Manheim, Laura Ling, Rosie Perez, Lee Woodruff, Michele Norris, Jeannette Walls, Isabel Allende, Dr. Mae Jemison and Dr. Maya Angelou are among the dynamic women who have shared their motivational stories. Seats are sold through Table Captains. Seats are also available to guests of Corporate Sponsors. Individual seats are available. For more information about the In the Company of Women luncheon including information about Sponsorships, how to become a Table Captain, individual seats or exhibitor opportunities, please contact the Development Office at (860) 525-1163 or ywcaLuncheon@ywcahartford.org.
Persimmon Plaza Vendors open at 11:00 AM.
Luncheon begins at 12:30 PM.