In the Company of Women Luncheon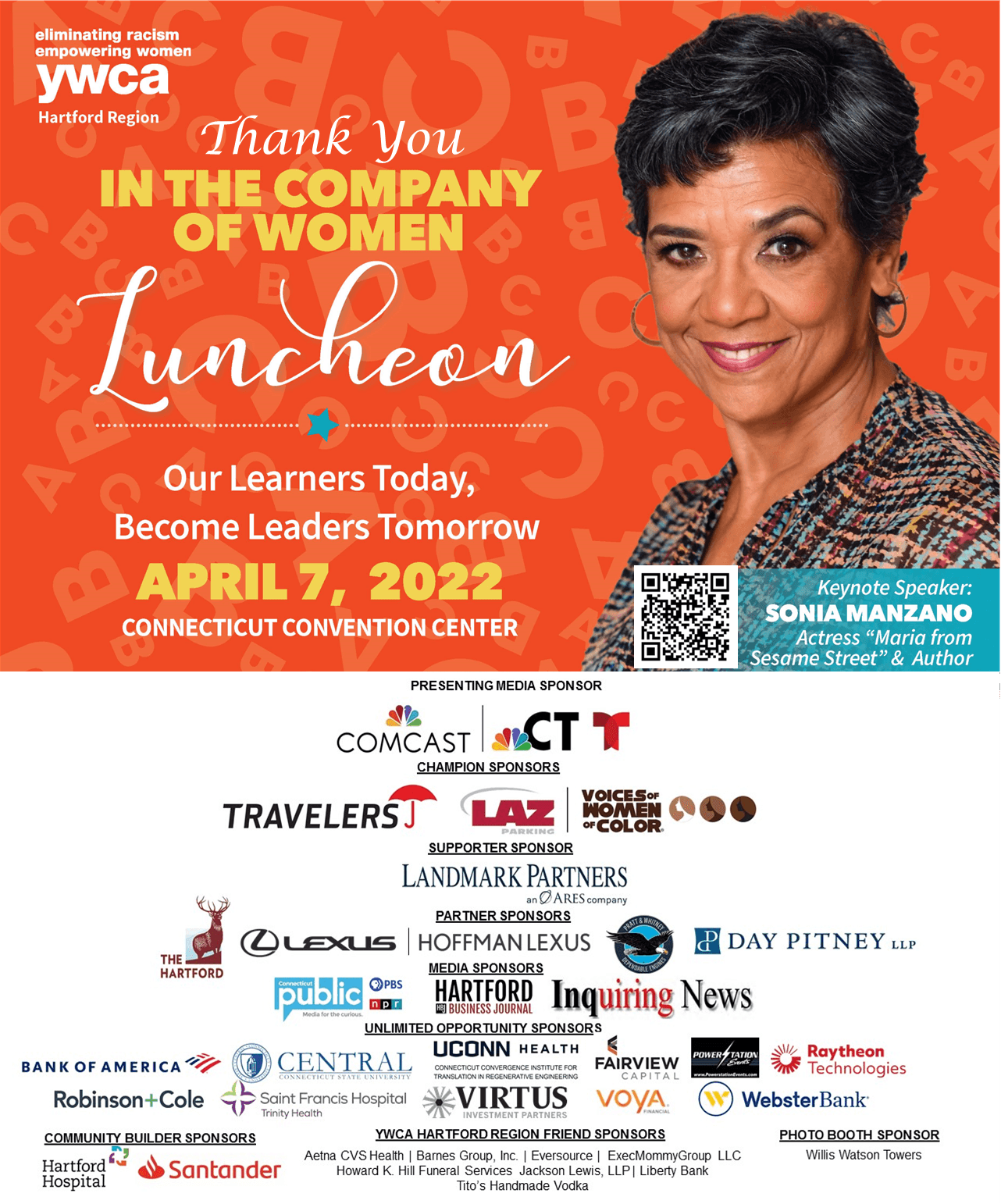 We are so glad you joined us at our signature fundraising event, In the Company of Women Luncheon.

Thank you for supporting of our mission to eliminate racism, empower women and promote peace, justice, freedom and dignity for all.
Our signature fundraising event, celebrates the impact leaders, community partners, donors, and friends like you have had on the lives of women, girls and families in our community. 
We were pleased to have as our Keynote Speaker Sonia Manzano, a first-generation American of Latino descent who has affected the lives of millions of parents and children since the early 1970s, when she was offered an opportunity to play "Maria" on Sesame Street. Sonia is a fearless trailblazer and advocate for education, diversity and children's issues. 
Your support is needed more than ever.
Your funding helps young women prepare for college and careers, ensures kindergarten readiness, provides safe housing for those in need, provides financial education and so much more. 
Your support provides, women, girls and families in Greater Hartford access to programs and services that make a positive impact on their daily lives and future.
Your support helps, women and girls in our community learn to raise their voice and harness their talent to advocate for racial, social, and gender equity.  

Your support amplifies our collective voice to address inequities and strengthen the Greater Hartford community.
 
YOU make it possible to bring about change in Hartford, and our state.
Thank you for joining us! 
At least 90% of your donation directly supports YWCA Hartford Region programs and services.