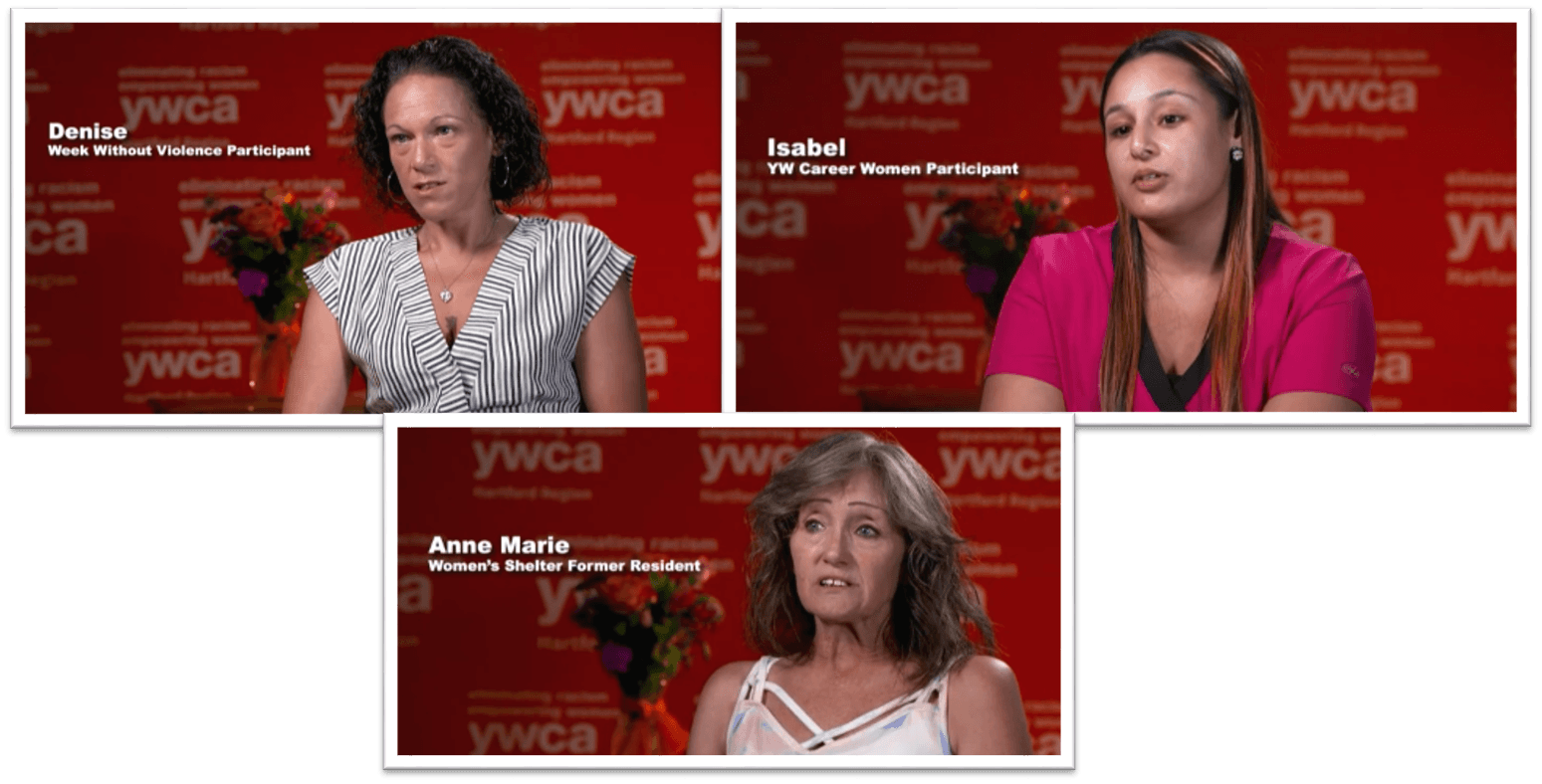 Thank YOU for your generosity and compassion!
Your gift makes it possible for YWCA Hartford Region to provide programs and services that transform the lives of women, young girls and families throughout the community. Your support today helps plant the seeds for a better tomorrow!
Fill out the information below and you will be directed to a secure payment page.

Thank YOU for being a part of their stories! 

Unfortunately, there are still many women with families in the Hartford Region struggling to find jobs with wages that keep pace with the cost of living. Achieving financial security has grown harder and finding resources even more challenging. 
When Anne Marie came to the YWCA Hartford Region's Emergency Shelter for Women, she found the safety, medical and mental health services, and funding needed to secure temporary housing and intensive case-management services. With assistance she is emotionally stronger and on her way to living independently. 

Isabel, a working mother, received career and academic counseling through our YW Career Women program. After graduating college, she found employment as a registered nurse and is continuing her nursing education at Charter Oak Community College. 
 
Denise, shared her story of survival during the Week Without Violence, to provide a better understanding of intimate partner violence. 

With guidance from Young Women's Leadership Corps program leaders, twin sisters Maryann and Saarah developed their talents, skills and a life plan to achieve their dreams. Now enrolled as freshmen at the University of Connecticut, they are taking steps towards that bright future. 

Enrolled at YWCA Elmwood Learning Center, one year-old Nicholas has an individualized learning plan his foster mom feels is giving him a great early start. 
Thank you for helping women, girls and families develop the social, emotional and financial skills needed to be happy, successful and independent.
YOU are a shining light. Together we're unlimited!