Regulate DOC Healthcare CT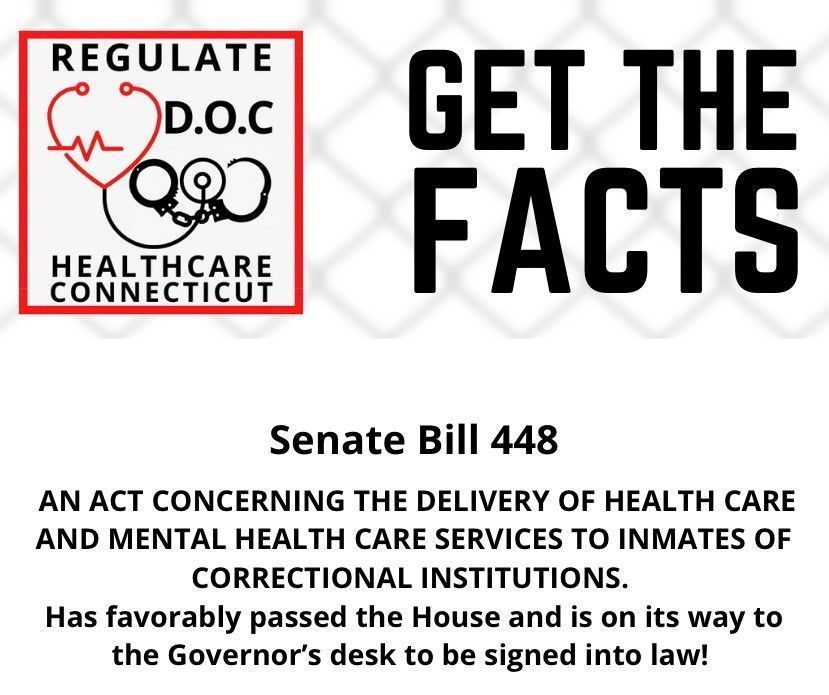 Senate Bill 448 Passed!
Thank you to the Regulate DOC Healthcare CT Coalition and all our partners in advocating for equitable health care for incarcerated individuals. The unanimous approval moves Connecticut one step closer to improved health outcomes for incarcerated individuals and returning citizens!
Alongside our partners and community advocates, YWCA Hartford Region is proud to lead the Regulate DOC Healthcare CT Coalition. This year the coalition advocated for legislation to regulate healthcare provided by the Department of Corrections. To mitigate state costs associated with the rise in medical malpractice litigations and the detriment of incarcerated people, DOC healthcare workers and returning citizens.
Regulate DOC Healthcare CT Coalition:
Katal Center for Equity, Health and Justice
Planned Parenthood of Southern New England
UCONN Dodd Center for Human Rights, NEAG School of Education
Urban League of Greater Hartford
Women Against Mass Incarceration
Yale Prison Education Initiative
2022 Advocacy and Policy Priorities