A Message from YWCA's CEO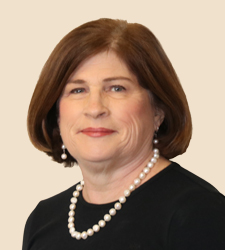 Dear Friends
At YWCA, community matters.  Each year, YWCA serves almost 2,000 individuals.  We strive to make a difference in their lives.  Just as important to us is making a difference in our community.  We want it to be a fair and just place to live that provides a safety net to those in need and opportunities for a prosperous future.
Two YWCA programs make this happen, the annual Stand Against Racism held in late April each year and our new Community Matters conversations.  These forums are meant to be timely conversation about issues that impact the greater Hartford community.   The second Community Matters was held in early January on the topic of #Blacktivism.  About 50 people gathered to hear from three community leaders involved in the Blacktivism movement in Hartford as well as participate in the dialogue.  Lorna Little from St. Agnes Family Center facilitated the conversation with included Bishop Selders of Amistad United Church of Christ and Janée Woods Community Activist and participants.
Lorna Little started the evening by setting ground rules, with respect and openness being the first two rules.  Trust developed in the room which allowed for a variety of opinions to be voiced.  There was a vigorous dialogue about what Black Lives Matter means and what is it going to take for real change that creates a community where Black lives really do matter. 
I personally gained some new perspective from this conversation. 
 Everyone should be active but how we are active will look different
Turn up – visibility matters; be willing to be visible
Voting – If you don't vote, your opinion doesn't matter to you and it doesn't matter to me.
I am confident that others in the room also walked away thinking about how and where they will "turn up."
The Community Matters conversations continue with #Islamaphobia on February 11.
Don't miss our Stand Against Racism™ in April.  Stand Against Racism™ is a movement of YWCA which brings together like-minded organizations that share in our vision of eliminating racism and celebrating the richness of diversity. By inviting community organizations to partner with us, we expand the impact of this vision, attracting hundreds of thousands of participants.  The annual Stand Against Racism™ which takes place the last weekend of April (Thursday, April 28, 2016 – May 1, 2016) encourages conversations across diverse communities in the USA.  Stay tuned for more information about how you can host a stand in your workplace, neighborhood or place of worship.
Deborah Ullman
Chief Executive Officer