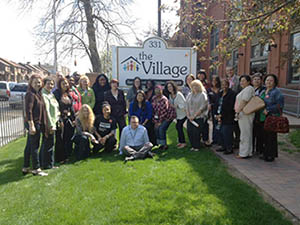 What is Stand Against Racism™?
Stand Against Racism™ is a movement of YWCA which brings together like-minded organizations that share in our vision of eliminating racism and celebrating the richness of diversity. By inviting community organizations to partner with us, we expand the impact of this vision, attracting hundreds of thousands of participants.
The annual Stand Against Racism™ , which takes place the last Friday of April, encourages conversations across diverse communities in the USA.
Imagine...
The power of our unity throughout the country as we raise our collective voices to rid our society from the plague of racism; and until the day when racism is eliminated, we have a lot of work ahead of us!
YWCA Hartford Region's 2019 Stand Against Racism event is Friday, April 26th from 7:30 AM - 9:00 AM in our Soromundi Room. The theme for our 2019 Stand Against Racism campaign is: No Hate, No Fear. We will be focusing on immigration and racism, and the ways in which they intersect.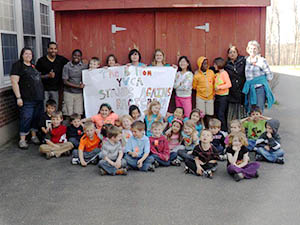 Becoming a Participating Stand Against Racism™ Site

We invite organizations and groups of any size to become a Participating Site of the Stand Against Racism™ by hosting a "Stand." A "Stand" is an event, private or public, hosted by your organization/company/school/church where participants gather to take a pledge to Stand Against Racism™ .

Become a Participating Site, by clicking here.
---
Thank you to all of our participating sites!