Money Conference for Women
Speakers
2016 Keynote speaker: Michelle Singletary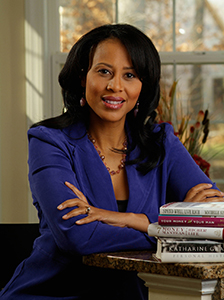 Michelle Singletary is a nationally syndicated columnist for The Washington Post. Her column, "The Color of Money" is award-winning column, and is carried in more than 100 newspapers across the country including the Detroit Free Press, Boston Globe Miami Herald, Atlanta Journal Constitution, Dallas Morning News, and Tampa Tribune.
She is the author of three books, "The 21 Day Financial Fast: Your Path to Financial Peace and Freedom," published by Zondervan, a HarperCollins company; "Spend Well, Live Rich: How to Live Well With the Money You Have" (Random House) and "Your Money and Your Man: How You and Prince Charming Can Spend Well and Live Rich" (Random House). "Your Money and Your Man" was a finalist in 2006 for "Books for a Better Life," which honors the best self-improvement books. This highly regarded award promotes the importance of one of the largest and fastest-growing segments in the book publishing business.
In January 2012, Singletary began providing regular financial segments for "The Revolution," a daytime program on ABC. For two years Singletary was host of her own national television program "Singletary Says" on TV One, owned by Radio One and Comcast. Following her second season, she hosted a personal finance special for TV One, "Real Estate Realties: When the Boom Goes Bust." The special focused on how the real estate crisis impacted the African-American community.
In 2011, "Spend Well, Live Rich with Michelle Singletary" premiered on WNED-TV Buffalo/Toronto. The one-hour special began airing on other PBS stations in 2012. "When Michelle Singletary was featured in the WNED production 'Your Life, Your Money' (2009), we knew her sage financial guidance warranted its own distinct vehicle for presentation," said WNED President and CEO Donald K. Boswell. "WNED is pleased to have worked with Michelle to create this national special for public television. Her sound advice is both engaging and empowering."
Singletary was a regular personal finance contributor for National Public Radio's afternoon program "Day To Day." She is also a frequent contributor to various NPR programs including American Public Media's "Marketplace Money." She is regularly asked to appear on local and national radio programs including the "Diane Rehm Show" and "The Yolanda Adams Morning Show." She has filled in for nationally syndicated radio host Clark Howard on his local program on the top-rated News-Talk 750 WSB in Atlanta.
She has appeared on all three major networks, NBC, ABC and CBS. She has prepared personal finance segments for local and national news programs, and for a number of network and nationally syndicated programs, including "Oprah," "NBC's Today Show," "The Early Show on CBS," "Nightline," CNN, "The View," and "Tavis Smiley" on PBS. She has appeared on "Meet The Press" and other national news programs, including CNN. In 2000, she was recruited as a regular contributor to do live financial segments for MSNBC. For nearly a decade Singletary was also a regular contributor on Howard University's evening news radio program, "Insight." Singletary was a regular correspondent on BET's "Real Business."
Singletary has written for the flagship "O, The Oprah Magazine." For a brief stint she was the personal finance columnist for "O at Home" magazine replacing Suze Orman. The quarterly magazine was a spinoff of the monthly "O, The Oprah Magazine." Due to the recession, the Hearst Company shut down the magazine in late 2008.
Singletary is currently the host of a weekly live online chat on the Post's Web site, washingtonpost.com. She also has a widely read weekly electronic newsletter with more than 145,000 subscribers distributed by The Washington Post. Her e-letter is one of the more popular newsletters distributed by The Washington Post. In her column, chats, newsletter, television show and books Singletary delivers advice on personal finance issues that range from lending your honey money (don't do it), to raising money smart kids to the importance of saving and investing.
Just a year after starting her column, The Washington Post nominated it for a Pulitzer Prize. Her column won a prestigious award from the Society of American Business Editors and Writers. She won Best in Business for a series of columns that ran in 2007. The judges wrote: "Michelle Singletary's work illustrates a range of writing that's both approachable and explanatory.
Singletary is the recipient of numerous national awards. Consumer Action awarded her its 2014 Consumer Excellence Award in the media/press category. In 2013, The National Foundation for Credit Counseling honored her with the organization's Making the Difference Award for her significant contributions toward advancing financial education in America.
In 2009, she was selected to receive the Distinguished Alumni Award from The Johns Hopkins University. She also received the 2009 Matrix Award for Professional Achievements from The Association for Women in Communications. In 1994, she was awarded a fellowship by NABJ to write about small women-owned businesses in West Africa. While in Africa, she helped cover the 1994 election of Nelson Mandela, and shared the lead story on Election Day with the Post's foreign correspondent, writing about a Soweto family's day at the polls.
In her spare time, Singletary is the director of "Prosperity Partners Ministry," a program she founded at her church, First Baptist Church of Glenarden, in which women and men, who handle their money well, volunteer to mentor others who are having financial challenges. This is a 10-month program with a typical participation of about 150 people. Once a month, Singletary conducts a three-hour workshop for the ministry group on topics that range from tithing, to developing a budget to getting out of debt. Singletary also started a prison outreach program in Maryland to teach soon-to-be released male and female male inmates how to be better money managers. She and a group of volunteers regularly hold workshops in the correctional facilities. In 2010, Singletary was named Ministry Leader of the Year at First Baptist Church of Glenarden for her direction of Prosperity Partners and her prison volunteer work.
She is a graduate of the University of Maryland at College Park, and The Johns Hopkins University, where she earned a master's degree in business and management. Singletary and her husband reside in Maryland with their three children.
Honorary Chair: Connecticut State Treasurer Denise L. Nappier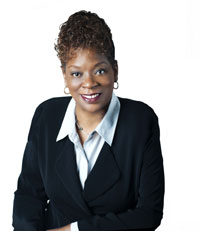 Denise Lynn Nappier is the first African-American woman elected to serve as a State Treasurer in the United States and the first African-American woman elected to a statewide office in Connecticut. Now in her fifth term, Treasurer Nappier is also the only woman ever to be elected Treasurer in Connecticut history.
As Connecticut's chief elected financial officer, Nappier oversees $54 billion in state funds, including the $30 billion Connecticut Retirement Plans and Trust Funds, a $20 billion debt portfolio and the Treasury's $4 billion Short-term Investment Fund.
A strong advocate for expanding diversity within the financial services industry, Treasurer Nappier has an exceptional track record of doing business with Connecticut-based firms, women- and minority-owned firms, and the next generation of entrepreneurs and professionals.
Throughout her administration, Treasurer Nappier has served as a catalyst and advocate for financial education, working with the private sector and community and faith-based organizations. She was the driving force behind the annual Money Conference for Women and the Youth Financial Education Conference.
Changes implemented by Treasurer Nappier to the Connecticut Higher Education Trust (CHET), the state's 529 college savings plan, have made it one of the nation's most accessible and affordable college savings programs. Under her administration, CHET has grown from $18 million in assets in 1999 to more than $2.5 billion today. More than 31,000 beneficiaries have withdrawn $1.1 billion for college expenses.
Treasurer Nappier served five terms as Treasurer of the National Association of State Treasurers, and is a board member of the National Association of Corporate Directors, Connecticut Chapter -- the first public fund investor to serve in that capacity -- and the International Foundation for Electoral Systems.
The Hartford native previously served as Hartford City Treasurer for nearly ten years.  She holds a B.A. from Virginia State University and a master's degree from the University of Cincinnati.