Last Year's Speaker- April 7, 2016: An Afternoon With Angélique Kidjo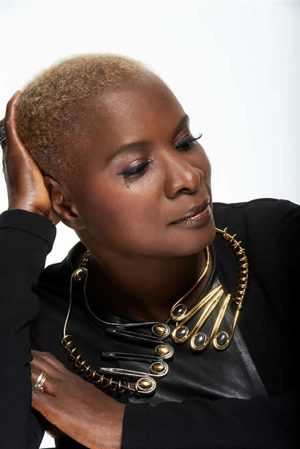 Over 1,200 guests came together to hear keynote speaker Angélique Kidjo and support YWCA's programs and services at the 21st annual In the Company of Women luncheon on April 7th, 2016.
Angélique's powerful performance began with a song. Her inspiring message continued to weave songs, and spoken words throughout her speech. Her story of growing up in Africa and becoming an empowered performer through song engaged attendees. She celebrated her father for doing something rare for an African man: believe in women's empowerment. She shared stories of her grandmothers who also broke tradition by working instead of remarrying after becoming widows. Angélique continues this tradition by providing education for many girls in Africa. "In Africa you educate a girl, you educate the village, the country," she said. "That's where the solution lies for the future." She closed her performance by teaching the audience an African blessing song and inviting everyone to bestow blessings to the community.